Unreal Aussies – An ANZ/Oceanic Gaming Community
Unreal Aussies was founded in 2004 by Josh "Nakid" Endres and has never been bigger. At its core, Unreal Aussies is a gaming community based mostly in Australia for the express purpose of making sure that gaming is more fun in a group than it can ever be alone.
A Variety of Games and Events
There's a constant player-base in a variety of games that changes with the times. We get together and meet up in person for anything from small dinners and BBQs, to Twitch meetups in Brisbane and Melbourne, to the main event each year at Pax where you can often see dozens of us walking around in the same shirts.
Depending on the popularity of a given game at a given time, there could be weekly events to get together people of all skill levels and see what happens. You might be able to join a structured team, play on a regular basis and shoot for the big leagues. On special occasions, we organize larger tournaments and invite some other teams around to country to fight it out in a fully-produced and casted tournament.
Check out our awesome events
You can find our highlight reels on YouTube, updates on Discord and Twitter, and our weekly broadcast schedule on Twitch. Our shows include several weekly events, team training, group raids, casual solo streams, the high production value tournaments, and the granddaddy stream effort of the charity event, where we invite guests from our travels to come join us for a day and showcase grassroots Australian talent all in the name of a good cause!
Latest news and announcements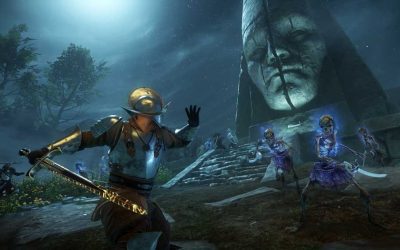 A few people in our community have had an issue with FPS spikes during the New World closed beta. Our common issue tended to having 1-3FPS in the New World menu while having 50-60%+ GPU usage. This was the case regardless of capped/uncapped FPS limits and graphic...
read more